Last Updated on November 17, 2023
When envisioning Italy, an image that may come to mind might include iconic pasta-rich cuisine, a brightly colored Vespa on a narrow, winding road, or a leisurely holiday by the seaside. And let us not forget the quintessential Italian villas – a perfect home away from home – that adorn rolling hills and landscapes throughout the country.
Immersive Authenticity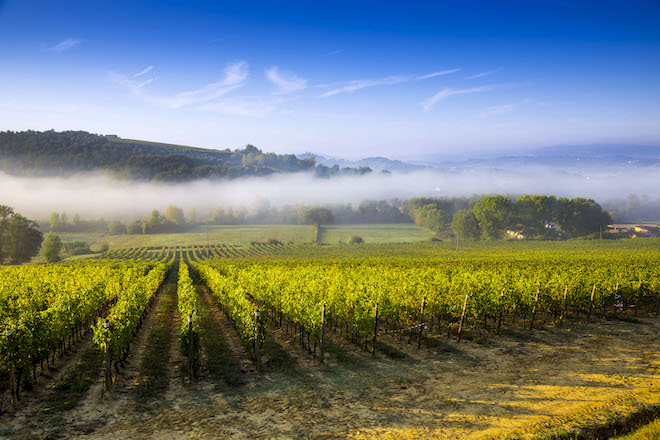 Just a 40-minutes' drive from the Pisa train station, Villa Saletta is a former hunting-lodge-turned-boutique-winery. Situated among olive groves and vineyards, forests and birch trees, there are myriad ways to explore and enjoy this impressive property. The land has been held by only four families (including the Medicis) and mentions of the winery and property date back in written records to 980 AD.
Villa Saletta is a hidden gem in Italy's premier wine region, and they invite guests to experience the country a little bit differently. Although some hotels and resorts boast that they can "recreate" an encounter, truly authentic experiences are rooted in both time and place, often across decades or centuries, in select, impossible-to-replicate, locations. At Villa Saletta, each experience is an authentic way to live a little bit of history. In a way, it's like traveling back in time.
The Borgo at Villa Saletta
At Villa Saletta, the estate's old Borgo still stands, mostly vacant and fenced off due to its time-worn infrastructure. Only one person presently lives there and acts as a caretaker for the two churches on the property. There is a plan to renovate the Borgo, however, and create a resort destination in the small, village-like buildings that once housed the historical families and the workers. Even though the walls are aged, and chipped paint is all that remains of ancient frescos, Villa Saletta has a vision to bring the Borgo back to life.
The refurbishment phase is just getting started, and the owners aim to revitalize the Borgo as a relaxation destination in the Tuscan hills. The renovations are likely to take at least a couple years to complete.
Modern Day Comfort
In the present moment, however, there are three luxury villas available to rent, each with its own pool and forested natural space around it. Villa Fagnana can host 13 people, Villa Valle has accommodations for 14, and Villa Casolare offers space for six. The interiors are comfortable and modern, perhaps more country than rustic, with the larger villas offering ample space for family gatherings and celebrations.
Discover Tuscany Your Way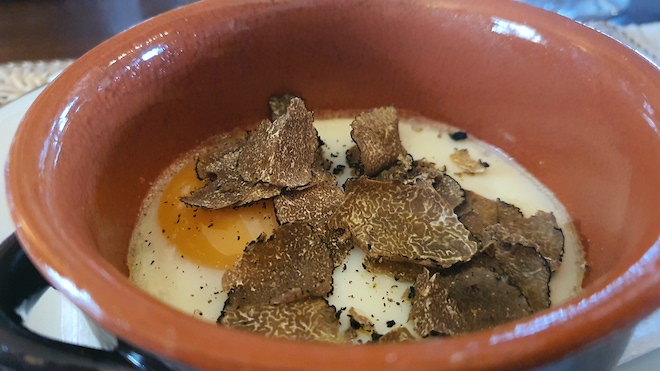 The villas provide direct access to Tuscan nature, with various optional additions for a fee. Experience the joy of cooking with your own, private cooking class or, choose to leave it up to the professionals. Local chefs can provide fresh, luscious, and perfectly cooked meals for the whole family. Villa Saletta offers tours of the vineyard and boutique winery, and even an exclusive truffle hunt with Matteo Giuliani at I Tartufi di Teo. This unique experience with 'Teo' highlights his passion as a fourth-generation truffle hunter, and gives guests first hand insight to what it takes to find and uncover these luxurious treats.
Each villa is equipped with everything you need to experience your own Tuscan holiday, and the hospitality staff is dedicated to making sure guests have a comfortable stay. The villas are ideal for a multi-generational holiday, with plenty of space to congregate and share (and also with enough space for some privacy). Discover authentic Italy with a visit to Villa Saletta and return home with memories that will last a lifetime.